You are here:
Moses' story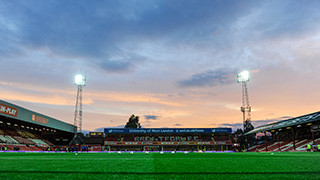 Moses plays for Championship football club Sheffield Wednesday and is a Malaria No More UK special ambassador. This is his story.
My parents are Nigerian and moved from Africa to Greenwich, South East London 30 years ago where myself and my two older brothers were born. We were and remain a very close family.
My Mum, Esther was a strong, compassionate woman who loved us all very much. She always encouraged me to be brave, to do my best and she really believed in me as a young player - she wrote my first football CV and even took photos of me with my trophies as she wanted to approach all the top clubs! She was a Health Worker and nine years ago we lost her, tragically and unnecessarily to malaria. It was a very tough time for us all, especially because in hindsight, we know her death could have been so easily prevented.
Mum had travelled to Ghana, West Africa to help out on a health roadshow, educating people about how to get protected from common, local diseases. Ghana is also a place where the entire population is at risk of malaria. 
However, Mum was sure that because she grew up in Nigeria she had immunity to malaria and would not be affected. I know this is a belief still widely held by many people today.
Mum returned home and we could see that she was not herself, she became very weak and she was diagnosed with malaria. It was very traumatic for us to see her battle with this disease. Had we known what we know now, we would have done things differently, but Mum was sure she wanted to get treated in Africa for the malaria rather than the UK, so she travelled to Uganda to see a doctor who had been recommended. That was the last time I saw her. She never returned.
I was 13 and went into shock for the first five months. I wouldn't wish it upon anyone, to lose their parent at such a young age. I always saw my Mum as such a strong woman, nothing would affect her. Mum's death changed me for a while, it was as if a part of me had been ripped out. I even lost interest in football but thankfully I eventually turned my grief into motivation to become a professional footballer and a better person and that's been my focus ever since. It's mum's legacy. She'd be so chuffed to see where I'm at now - all her hard work paying off.
I hope people will hear my story and do all they can to protect themselves from malaria, wherever they are from. It is entirely preventable and treatable but it this disease is also very dangerous - a huge killer claiming the life of a young child every two minutes. Yet treatment to help save a life costs less than a cup of tea. I've been back to visit my extended family in Nigeria where malaria is still a threat to everyday life in many parts of the country. I'm sorry to say that our family took another heavy blow when my Aunt, (Mum's sister) also caught malaria and lost her life after Mum died… This is why I'm supporting the very important work of charity Malaria No More UK. My Mum would be proud to know I'm raising awareness for such a world-changing cause.
Moses tells his story for Premier League World