Awareness-raising
Whether it's in political corridors, the press or in your front room, the more people that know about our fight, the more we can do.
We work to influence leaders around the world but we can't do that alone. We arm ourselves with voices - your voices - which we use to show the world that we aren't prepared to sit back and watch malaria threaten millions of lives each year.
Our campaigns help us collect these voices, which is why every share, tweet or comment you add is so important.
Influencing
If we want to make our ambition of ending malaria happen in our generation we need to get leading decision-makers on board. We work to influence these decision-makers, from governments to international bodies and leading corporations, to make sure ending malaria is their ambition too.
We know how to end malaria - we just need to join all the dots to do it. We work in the UK, Kenya and beyond to ensure we have the right mix of leadership, support, tools and innovation around the world to help us achieve our goal.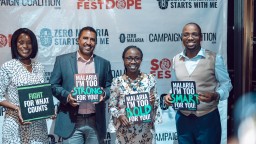 Our work in Kenya
In Kenya malaria is a significant health problem and the entire population is at risk. To realise the vision of zero malaria we have joined forces with a range of Kenyan partners to launch the Zero Malaria Campaign Coalition (ZMCC). 
This multi-sectoral collaboration under the leadership of the Division of the National Malaria Programme mobilises the best of creative communications, media platforms, private sector and health advocates, to power a sustainable malaria campaign in country to prioritise and end malaria in a generation.  
Together, through high visibility campaigns and leveraging advocacy moments, we aim both to shape public perception of malaria and to inspire action from communities to national decision-makers.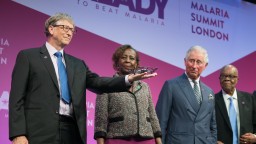 Our work in the UK
As one of the world's biggest donors in the fight against malaria, the UK is helping to lead the way in ending the disease. UK investment and innovation has been instrumental in helping to save 10.6 million lives since 2000. Our aim is to reduce cases of malaria by 90% by the end of the decade. It's ambitious, and with malaria showing resistance in certain areas around the world, it's not going to be easy. But through partnerships that unlock vital funds to fight these new strains, we know we can do it.
The APPG on Malaria and Neglected Tropical Diseases
MPs and Members of the Lords play a vital role in debating and legislating which set the policy agenda on how we contribute to eliminating malaria and neglected tropical diseases. The APPG sits within the UK Parliament to build cross-party support in the fight to end these devastating diseases.
Your impact
Thanks to the united efforts of global organisations, governments and ordinary individuals like you and I, fighting to make sure malaria gets the attention it needs, we've seen global malaria deaths fall 60% since 2000 and progress.
But we can't get complacent. With rising threats from climate change and health systems struggling under pressure worldwide, we've got to stay one step ahead if we're going to end malaria for good. The support you give enables us to unlock much-needed funds and keep the pressure on decision-makers to continue fighting one of the world's oldest and deadliest diseases.
Find out more about the impact you can have when you support our work.