You are here:
People behind MNMUK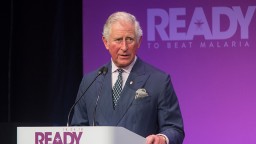 HRH The Prince of Wales, President
His Royal Highness has long been a supporter of our work and a global champion of the need to end malaria. At a dedicated Malaria Summit at the time of the 2018 Commonwealth Heads of Government Meeting (CHOGM) in London, His Royal Highness spoke of the need for immediate action to combat malaria:
"Combating malaria is without doubt an issue of truly global urgency and I'm encouraged and inspired to see how real the determination of the international community is to overcome this dreadful disease."
Founding patrons
Peter Chernin
Peter Chernin is Chairman of Malaria No More (US) Board, and Founder of Chernin Entertainment and The Chernin Group. He founded Malaria No More US alongside Ray Chambers in 2006 with the goal of mobilizing the political commitment, funding, and innovation needed to end malaria. He later helped launch Malaria No More UK as a Founding Patron in 2009.
Simon Fuller
Besides being a Founding Patron of Malaria No More UK, Simon Fuller is owner and Chief Executive of XIX Entertainment and the creator of American Idol. From seeing his father suffer from malaria, and later through his experiences living in Ghana as a child, he saw firsthand how malaria affects people's lives, and developed a personal commitment to the fight to end the disease.
Ray Chambers
Ray Chambers is a Founding Patron of Malaria No More UK and is the UN Special Envoy for Health in Agenda 2030. Ray Chambers co-founded Malaria No More and has previously been the UN Special Envoy for Malaria and for Financing the Health Millennium Development Goals.
Trustees
Norman Mbazima
Retiring in 2019 after a 40 year career, Norman has worked providing professional accounting and consulting services to the Government, state-owned enterprises, private organisations, and development institutions in Zambia. He also worked at Anglo American Plc in South Africa, at Chief Executive Officer and Chief Financial Officer of major subsidiaries or business units. He is Chairman of Anglo American Platinum Ltd and Zambia Sugar Plc, and sits on the Board of the South African Reserve Bank.
Sophie O'Connor
Sophie O'Connor is Board Treasurer, and Non-Executive Director at Lloyds Banking Group Insurance, Bupa Insurance and BNY Mellon.
Dr Linda Yueh
Dr Linda Yueh is an economist, writer and broadcaster. She holds senior positions at Oxford University, London Business School, and the London School of Economics and Political Science. She is an Adviser to the UK Board of Trade and Chair of the LSE Economic Diplomacy Commission.
Professor Azra Ghani
Azra Ghani is a Professor of Infectious Disease Epidemiology at Imperial College London.
Dr David Reddy
Dr David Reddy, PhD, is CEO of Medicines for Malaria Venture (MMV). MMV is a not-for-profit research foundation that, together with its partners, has brought forward 13 new antimalarial drugs to malaria-endemic countries, saving an estimated 2 million lives to date. In addition, MMV has broadened the global malaria medicine portfolio and manages, with its partners, 65 projects. David has 26 years of experience in the development and commercialization of medicines for the treatment of infectious diseases. He is also a Board member of the Coalition for Epidemic Preparedness Innovations (CEPI), of the RBM Partnership to End Malaria, as well as Malaria No More UK.
Andrew Cook
Andrew Cook is a not for profit leader, fundraising development and communications specialist with considerable experience of working in executive and non-executive roles, for organisations such as the Red Cross, Oxfam and WaterAid. He currently serves as Executive Director for Income Generation at the Stroke Association in UK. Andrew is also Chair of the Advisory Board for the International Fundraising Congress, and became a Board Trustee of Malaria No More UK in 2017.
Dr Eva Thorne
Dr Eva Thorne directs policy and innovations for the Tony Blair Institute for Global Change, leading a team that focuses on politically actionable research and prototyping on Africa and the 4th industrial revolution, digitalisation for inclusive economic growth, and innovative partnerships across governments and the private sector. Eva has a background of experience working in developing countries with civil society groups, public sector institutions and NGOs on social, environmental and governance issues. She has also worked with African parliamentarians on revenue management and natural resource governance. Eva holds a doctorate in political science from the Massachusetts Institute of Technology and an undergraduate degree in history from Harvard University.
Sarah Douglas
Feyi Olubodun
Leadership council
Eliud Kipchoge
The greatest marathon runner of all time, Kenyan athlete and Olympic Gold Medalist Eliud Kipchoge is helping lead the race against malaria. Eliud says: "I am honored to be on the Malaria No More UK Leadership Council. For too long now, malaria has stolen our lives, it has stolen our time, it has stolen our relatives, our children. I want to make sure that malaria doesn't steal our futures anymore."
In Kenya, thousands of lives are lost every year to malaria. Growing up, Eliud experienced malaria and saw its effects on his local community and the country as a whole. Now, he is relentless in his pursuit of positive change to end this disease for good.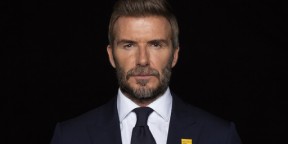 David Beckham
From our launch at 10 Downing Street in 2009, David Beckham became a dedicated supporter and founding member of our Leadership Council. Malaria disproportionately affects children under five, causing needless suffering and preventable deaths – something that, as a father, David has long been passionate about ending: "No father anywhere should lose a child to malaria."
David has been the face of the Malaria Must Die campaign since 2018, using his platform to raise awareness and amplify the voices of everyone living with the threat of malaria.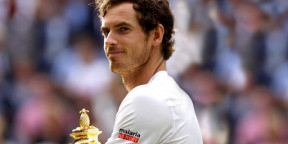 Andy Murray
Becoming a father made Andy Murray determined to play a role in the global fight to end malaria. "It's unthinkable, yet every day more than 800 children lose their lives because of a mosquito bite. In this day and age, this should not be happening. I truly hope that in years to come we can look back and know that we were the generation that helped to end deaths from malaria."
When Malaria No More UK first launched in 2009, Andy became a key supporter and founding member of our Leadership Council. Over the years, he has raised vital awareness, including wearing our logo on his sleeve when he won Wimbledon in 2016.
Patrons
Andy Ransom
Andy Ransom is CEO of Rentokil Initial PLC.
Dame Heather Rabbatts CBE
Dame Heather Rabbatts is an entrepreneur and serves as the Non-Executive Director of the FA.
Special advisors
Alan Court
Alan Court is Senior Advisor to Malaria No More UK co-founder Ray Chambers, the UN Special Envoy for Health in Agenda 2030 and for malaria.
Professor Azra Ghani
Azra Ghani is a Professor of Infectious Disease Epidemiology at Imperial College London.
Professor Bob Snow
Bob Snow is Professor of Tropical Public Health at the University of Oxford. He also heads the Malaria Public Health and Epidemiology Group in Nairobi, Kenya.
Chris Drakeley
Chris Drakeley is a Malariologist and Professor at the London School of Hygiene and Tropical Medicine.
Matthew Anderson
Matthew Anderson serves as Chief Marketing Officer of Roku and Senior Advisor for 20th Century Fox and Sky.
Max Alexander
Max Alexander is Managing Director of Andrew Lloyd Webber's Really Useful Group.
Professor Miles Wickstead CBE
Miles Wickstead is a visiting Professor at King's College London, and brings experience as a previous board member of multiple NGOs and foundations.
Sir Richard Feachem
Richard Feachem is Professor of Global Health at the University of California, Director of the Global Health Group at UCSF Global Health Sciences, and co-Chair of The Lancet Commission on Malaria Eradication.
Polly Cochrane
Polly Cochrane serves as Executive Vice President & Group Marketing Director at Warner Bros UK & Ireland, and Chief Marketing Officer for the HPGFD corporate group.