You are here:
Our supporting partners
Our supporting partners
We couldn't do without our network of partners and supporting organisations: their support makes our work possible.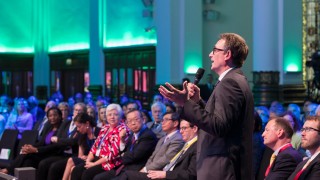 Together we can end malaria in a generation. Partner with us and you can play a vital role in saving lives and unlocking the potential of those most affected by malaria – young children and pregnant women.
Through our collaborative approach to building out shared value programmes, we can help businesses meet their social responsibility goals and philanthropic organisations achieve maximum impact.
Whether through financial support, pro bono assistance, employee engagement, grants, or sponsorship, we unite partners in the UK, Kenya, and around the world to combat malaria, strengthen healthcare systems, and build resilient economies in the face of one of the world's most climate-sensitive diseases.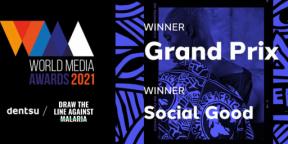 Dentsu
For many years, dentsu has harnessed its global communications power to help Malaria No More UK take on humankind's oldest and deadliest enemy – malaria. dentsu has brought together their global talent from strategy, planning, insight and creative, alongside a powerful set of media partners, to create and amplify award-winning campaigns, all with the ambition to ignite a movement towards eradicating malaria.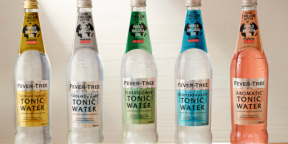 Fever-Tree
2023 marked a decade of partnership with Fever-Tree and over £1.75 million contributed to ending malaria, a cause closely aligned with Fever-Tree's roots. The quinine-producing cinchona tree, or 'fever tree' as it is colloquially known, is the key ingredient in tonic water and has important anti-malarial properties. Most recently Fever-Tree's support is helping tackle malaria in Kenya, making it possible for Malaria No More UK to provide support to critical community campaigns in three malaria-endemic areas, aimed at ensuring people are protected from malaria.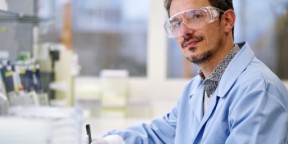 GSK
For over a century, GSK has built a legacy fighting malaria and today it remains a global health priority for the business. GSK's science has led to the first ever malaria vaccine and the first radical cure for P. vivax malaria, alongside other innovations in tackling the disease. Since our launch in 2009, GSK has supported a range of advocacy and communications initiatives and has been an important partner in highlighting the powerful role of science to save and protect lives.
Johnson & Johnson Foundation
Malaria No More UK partnered with the Johnson & Johnson Foundation, and others including the Community Health Unit 4 Universal Health Coverage (CHU4UHC) Platform in Kenya, to advocate for increased investment in strengthening community health systems and building the capacity of community health workers as frontline workers responding to malaria in endemic counties across Kenya.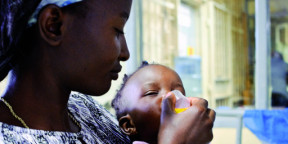 MMV (Medicines for Malaria Venture)
Malaria No More UK works in partnership with Medicine for Malaria Venture (MMV), and others, to ensure there is adequate investment into the research and development of antimalarial medicines globally and more recently focusing on building the demand and uptake of antimalarial medicines in endemic countries. For example, Malaria No More UK worked with MMV to develop a "Malaria in Pregnancy" toolkit aimed at increasing the uptake of intermittent preventive treatment in pregnancy (IPTp).
Open Philanthropy
In 2022, Malaria No More UK was awarded a two year grant from Open Philanthropy that will strengthen our work advocating for donor funding to eradicate malaria.
Rentokil Initial
Rentokil Initial has been a partner of Malaria No More UK for the past 12 years, helping raise crucial awareness, providing pro-bono support, and investing over half a million pounds into protecting and saving lives from malaria. Most recently, Rentokil Initial mobilised over 2,000 colleagues to take part in a "Race to Kigali" challenge, covering 9,000km collectively and raising £202,000 along the way. Rentokil Initial has decades of experience with mosquitoes and vector disease control and operates in many malaria-endemic countries.  
The Bill and Melinda Gates Foundation
The Bill and Melinda Gates Foundation is a longstanding partner of Malaria No More UK. In 2022 we were awarded a 35 month grant to enable integrated campaign actions to maintain UK, Commonwealth and Global support for malaria funding and innovations.