You are here:
Ambassadors
Leadership Council
Eliud Kipchoge
The greatest marathon runner of all time, Kenyan athlete and Olympic Gold Medalist Eliud Kipchoge is helping lead the race against malaria. Eliud says: "I am honored to be on the Malaria No More UK Leadership Council. For too long now, malaria has stolen our lives, it has stolen our time, it has stolen our relatives, our children. I want to make sure that malaria doesn't steal our futures anymore."
In Kenya, thousands of lives are lost every year to malaria. Growing up, Eliud experienced malaria and saw its effects on his local community and the country as a whole. Now, he is relentless in his pursuit of positive change to end this disease for good.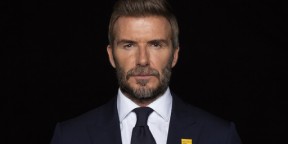 David Beckham
From our launch at 10 Downing Street in 2009, David Beckham became a dedicated supporter and founding member of our Leadership Council. Malaria disproportionately affects children under five, causing needless suffering and preventable deaths – something that, as a father, David has long been passionate about ending: "No father anywhere should lose a child to malaria."
David has been the face of the Malaria Must Die campaign since 2018, using his platform to raise awareness and amplify the voices of everyone living with the threat of malaria.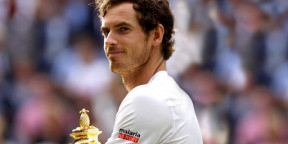 Andy Murray
Becoming a father made Andy Murray determined to play a role in the global fight to end malaria. "It's unthinkable, yet every day more than 800 children lose their lives because of a mosquito bite. In this day and age, this should not be happening. I truly hope that in years to come we can look back and know that we were the generation that helped to end deaths from malaria."
When Malaria No More UK first launched in 2009, Andy became a key supporter and founding member of our Leadership Council. Over the years, he has raised vital awareness, including wearing our logo on his sleeve when he won Wimbledon in 2016.
Global Zero Malaria Ambassadors