You are here:
World Malaria Report 2020 - Covid-19 putting progress at risk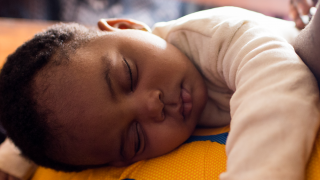 The World Malaria Report 2020
The World Health Organisation today released its annual World Malaria Report, which provides us with the most reliable and up to date data on our progress fighting malaria.
Despite the challenges of the Covid-19 pandemic, countries around the world have worked relentlessly this year to protect the hard won gains the world has made fighting malaria over the past 20 years.
In fact, more than 90% of life-saving campaigns are going ahead. This includes 200 million mosquito nets that are on track to be delivered by the end of the year.
As this annual report will show, since 2000, the global malaria community has prevented 1.5 billion cases of malaria and saved 7.6 million lives.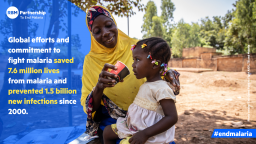 The long-term success in reaching a malaria-free world within a generation is far from guaranteed, with the highest-burden countries in Africa struggling to make significant or consistent gains in the fight against malaria since 2016.
World leaders must continue to invest in the fight against malaria, to strengthen health systems and build more resilient economies that are better prepared to respond to health threats as they arise.
Malaria is a treatable and preventable disease that is completely avoidable. While hundreds of thousands of the most vulnerable – children and pregnant women – continue to die each year, we must all accelerate our efforts to achieve a malaria-free world.