You are here:
Explorer Saray Khumalo joins our team of Special Ambassadors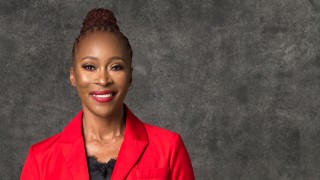 Explorer Saray Khumalo joins our team of Special Ambassadors!
We are thrilled to welcome South African explorer Saray Khumalo to our family of Special Ambassadors. World-class mountaineer and adventurer Saray Khumalo is the the first black African woman to reach the South Pole and summit of Mount Everest. Saray started climbing in 2012 and has since taken on the extraordinary challenge of the 'Explorers Grand Slam'.
Saray has demonstrated remarkable humility, determination, and endurance to overcome setbacks and she has so far successfully reached four of the world's seven highest summits and the South Pole. When Saray completes the expedition, she will be the 68th person and the only African woman to complete the Explorer Gland Slam.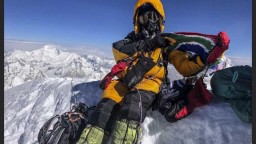 Saray grew up in the Democratic Republic of Congo and Zambia where she lived with the daily challenges of malaria. As a Special Ambassador, Saray will use her story to inspire support for our incredible opportunity to end malaria in her lifetime.  
Saray has already made a significant impact as a lead supporter of the Zero Malaria 'Bigger Picture' campaign, sharing the powerful message that as we fight Covid, let us also fight malaria. Saray has subsequently talked about her passion to end malaria at Concordia Summit in September and her support is featured in the October edition of Forbes Africa.
Saray joins the Malaria No More UK family of Special Ambassadors. These are exceptional individuals whose lives have been changed by malaria and who use their time and talent to accelerate the end of the disease. The team includes: singer Aloe Blacc, adventurer and extreme explorer Ash Dykes, footballer Moses Odubajo, Olympic medallist and now retired field athlete Anyika Onuora, British mum Jo Yirrell and broadcaster Charlie Webster.