You are here:
Climate change and the future of malaria
Climate change and the future of malaria: World Environment Day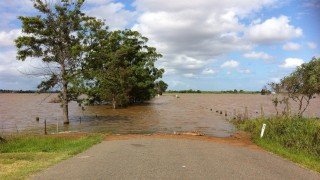 Both the malaria parasite and the mosquitoes that spread it continue to adapt and defend themselves against treatments and insecticides, making the fight against malaria a race against time that has raged on throughout human history. Now, our world is changing again as we witness unprecedented climate disruption and warming – and increasing opportunities for malaria to take hold.
In the wake of mounting evidence suggesting a strong correlation between malaria incidence and changes in temperature, rainfall and humidity, the World Health Organization and World Meteorological Organization have identified malaria as among the most climate-sensitive diseases.
In regions already affected by the disease, the impact of climate on malaria is mainly related to changing rainfall patterns, or increased flooding risk. In a typical year, most malaria cases are recorded when rainfall peaks during the months of May—July. Areas of standing water created by heavy rainfall provide breeding grounds for malaria-carrying mosquitoes. Now, rainy seasons are getting more erratic, and increased flooding due to rising sea levels adds to the danger.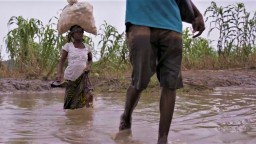 Image credit: Malaria Consortium, Niger state, Nigeria.
As climate change unfolds, it is feared the habitats of malaria mosquitoes will continue to expand – but this doesn't only affect the countries currently worst-hit by malaria. The World Bank report indicates that by 2050, climate change may cause some areas that were previously unexposed to malaria – across China, South America and sub-Saharan Africa – to be at risk, resulting in a 50% higher probability of malaria transmission. If carbon emissions are not controlled, and the planet warms by just 2-3 degrees Celsius, the population vulnerable to malaria could increase by 5%. That's around 700 million more people at risk. Just half a degree centigrade increase in temperature could mean an increase in mosquito abundance of up to 100%.
It is thought that by the middle of the next decade, the population at risk of malaria in Africa will have already increased by over 80 million. A 2014 study examined the effects of climate change already evident in coastal Ghana, where urban areas are facing increased flood vulnerability, and the incidence of water and vector-borne diseases like malaria are set to rise further.
By not taking action against climate change, governments will not only face natural disasters and soaring temperatures, but face greater obstacles to ending one of the world's oldest and deadliest diseases. As our planet faces the unknown, global leaders must understand this emerging threat to progress – and the world must once again be prepared to adapt our fight against malaria to a changing battleground.