You are here:
Get fundraising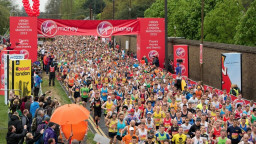 London Marathon 2021
This year's Virgin Money London Marathon aims to be the world's first 100,000 participant marathon, with 50,000 runners taking part in the main mass participation event and the chance for 50,000 from anywhere in the world to join the virtual race.
Malaria No More UK have 1 place available for the main London Marathon race, giving one person the chance to be part of this incredible day and raise both money and awareness for the fight against malaria. If you are interested in applying for our place in this year's potentially record-breaking race, then please get in touch.
Location: London
Dates: 3 October 2021
Distance: 26.2 miles
Minimum sponsorship: £2,000
Lockdown fundraising!
Malaria No More UK are participating in the Captain Tom 100! Established by Captain Sir Tom Moore's family and partners the Captain Tom 100 challenge is building on the legacy of Captain Tom by asking people all over the country to take part in a challenge involving the number 100. The challenge is taking place from Captain Tom's 101st birthday on 30th April to 3rd May. It can be 100 anything. Flip 100 pancakes, cycle 100km, eat 100 grapes, as long as it's 100 you can do it and raise money to help us end malaria.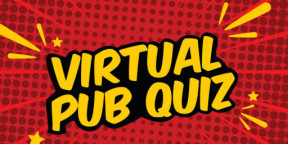 You're stuck inside and missing the weekly quiz at your local? Host your own and help end malaria whilst you flex those brain muscles. All you need is a Zoom account (or any other video conference software!) and you can invite your friends and family to take part in your quiz. You can charge teams to enter or you just ask participants to donate what they can.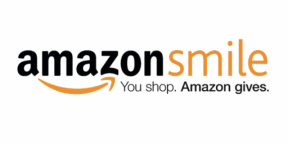 Do good while you shop with Amazon Smile. Just go to smile.amazon.co.uk, log in to your Amazon account and choose Malaria No More United Kingdom as your charity. Every time you make a purchase on Amazon 0.5% of your purchase goes towards the fight to end malaria without any extra cost to you. Make sure you add smile.amazon.co.uk to your bookmarks so you can always give while you shop.
Feeling sporty?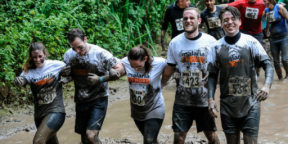 Go the distance with us! Why not take on one of the following...
There are so many more challenges to take on: skydive from 10,000 feet, climb Kilimanjaro, trek the Sahara or even the North Pole! Take on a once in a lifetime challenge and see the world's most breath-taking locations while helping to free the world of a killer disease.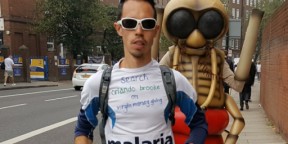 This year in June we'll be helping convene the 2021 Malaria Summit in Kigali, where world leaders and experts will gather to advance the global malaria campaign. But we need your help to get there! This is a fantastic virtual team event that you can do with work colleagues or friends. You can run, walk or cycle and count up the miles of your team until you hit the 5,000 mile target. Get sponsorship for your challenge and help us to make the Malaria Summit even more impactful!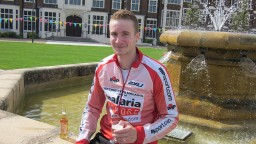 What's it like to fundraise for us?
"After 26 hours of tortuous pain and a rollercoaster of emotions, seeing my mum and girlfriend at the finishing line was utter jubilation."