You are here:
Get fundraising
Fundraise now and help end malaria in generation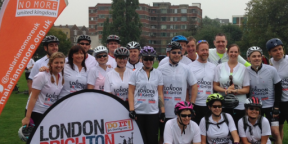 Fundraising at work
MILES FOR MALARIA 
A unique way to get those steps in! Virtually track your miles to reach a company-wide goal and get sponsored to do it. Get fit while helping to save lives! 
DRESS DOWN DAYS
Casual Fridays or a themed dress down day are the perfect opportunity to raise some money to beat this deadly illness. 
TEAM CHALLENGES
Got a competitive streak? Work in teams for an active challenge, baking competition or online fundraiser to see who can raise the most money to make malaria no more. 
MATCHED GIVING
Getting your fundraising matched can really boost what you raise. Ask your employer if they have a scheme! 
Fundraising at school
BIG BUG BAKE
Get baking to help end malaria for good! Hold a bake sale at your school, saving lives and eating cake, what could be better!  
NAME THE…
Guess the name of a teddy bear or get your teachers to bring in their baby photos and guess whose who, all for a donation!  
FUN RUNS AND WALKATHONS
Plan a school wide fun run or walkathon, gather sponsorship from friends and family and get active to end malaria. 
SPONSORED SILENCE
Actions speak louder than words! Get students involved in a sponsored silence.  
Fundraising with friends or family
QUIZ NIGHT
Organise a quiz night with you and your friends, virtual or in person, a quiz is a great way to connect with your loved ones and raise some money!  
ACTIVE CHALLENGE
Run, walk or cycle, take on an active challenge and get sponsors. 
BIRTHDAYS & SPECIAL OCCASIONS
The perfect chance to ask for money! You can use Facebook birthdays or set up a JustGiving page and share on social media, to ask your friends to donate and be part of the generation that ends malaria. 
Tell us what you're up to
Are you planning a fundraising event or activity for Malaria No More UK? Do you need help with ideas or materials to help you raise money? Let us know and we would be delighted to support you to make sure you raise as much as you can to help end malaria. Give us a call on +44 (0)20 4583 6205 or hit the button below.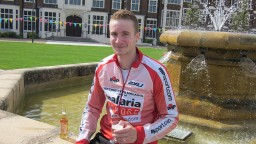 What's it like to fundraise for us?
"After 26 hours of tortuous pain and a rollercoaster of emotions, seeing my mum and girlfriend at the finishing line was utter jubilation."