You are here:
Our Response to the UK International Development Strategy Announcement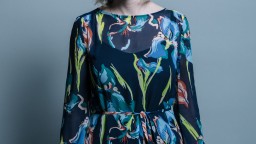 The Foreign Secretary's new International Development Strategy, published today, has much to be commended in its ambitions, including the need to act to build global health security to prevent future pandemics - to protect us at home, and to continue to act to end the preventable deaths of mothers, babies and children.
However, the sting in the tail of the document is the hard commitment to reduce the proportion of aid spending to multilaterals from the 40% proportion today to just 25% by 2025, most likely resulting in huge cuts to life-saving programming.  
With Britain making leading contributions to key global health institutions - including the Global Fund to Fight AIDS, TB and Malaria which is seeking replenishment of its funds this year - that are the workhorses of global efforts to eliminate disease, the concern is urgent and real that the ambitions in the strategy cannot be met if major cuts are made as this new target would dictate.
Britain has a long proud history of fighting AIDS, TB and malaria. The US government is leading the process to replenish this vital institution's funds this year, asking for a 30% increase in order to prevent a resurgence of the diseases post COVID-19, to get the world back on track towards elimination, and to build the front line health defences the world needs to prevent future pandemics. 
If Liz Truss wants to achieve the key objectives set out in her new strategy – and stand with key allies – she must make sure sufficient funding remains on the table for the cost-efficient and powerfully effective global institutions that Britain has helped build.
Malaria No More UK, STOPAIDS, ONE, Results UK, Malaria Consortium