You are here:
Kigali Summit: Join in to turn up the pressure on world leaders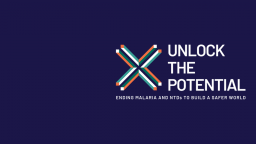 The world is coming together in Rwanda this Thursday 23 June, to demand urgent action to end malaria at the Kigali Summit on Malaria & Neglected Tropical Diseases (NTDs).
Held on the side-lines of the 26th Commonwealth Heads of Government Meeting (CHOGM), the Kigali Summit is a milestone moment in the malaria fight, and one where game-changing political decisions are needed to save hundreds of thousands of lives, predominantly children, under renewed threat due to the perfect storm of economic, pandemic and political pressures.
Zero Malaria's Draw The Line campaign is turning up the pressure on leaders to make sure that bold commitments are made to end malaria through more investment, funding, and resources – to ensure that no one is left behind.
Young people from all over the world have been sending a message to leaders through a unique piece of globally crowdsourced art, the Muundo, which acts as a visual representation of the steps we need to take to end one of humanity's oldest and deadliest diseases.
At the Summit, the Draw The Line the Muundo will be delivered to key decision-makers, which is a rallying cry from youth all over the world to end this treatable and preventable disease that now takes a child's life every minute.
To watch this game-changing summit on Thursday, register for the live stream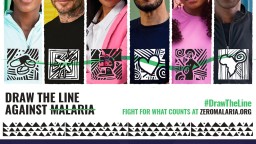 The Kigali Summit offers a big opportunity to help end this disease within a generation. Leaders who have the power and responsibility are coming together to make the promises needed to save millions of lives by ensuring everyone has access to the latest malaria-fighting tools
Due to plateaued funding and the impact of the Covid-19 pandemic, deaths from malaria have reached their highest levels in nearly a decade. This Summit will provide crucial new momentum behind the malaria fight, by building on the commitment to halve malaria across the Commonwealth by 2023, and by generating the record funds needed ahead of the Global Fund's Seventh Replenishment in New York this Autumn, totalling US$18 billion to get progress back on track.
With incredible new tools such as next-generation bed nets, ground-breaking vaccines and new drug treatments, the malaria fight is one we can win. We just need the political will to make it happen. This is why we need to turn up the pressure on leaders to make bold life-saving commitments ahead of the Kigali Summit on Thursday.
Turn up the pressure on world leaders by using Zero Malaria's Kigali Summit social media toolkit