You are here:
Baroness Liz Sugg CBE Joins Our Board As Chair
We're honoured to announce the appointment of Baroness Liz Sugg CBE as our new Board Chair.
Baroness Sugg served as Minister for International Development in the Foreign and Commonwealth Office and Special Envoy for Girls' Education, resigning from the Government in December 2020 over the decision to cut the aid budget. She will bring a powerful and unique knowledge of government and international development to this role.
Baroness Sugg also served as Director of Operations and Campaigns under the premiership of David Cameron at 10 Downing Street, where she led preparations for the UK-hosted NATO and G7 Summits, and international initiatives including the High-Level Panel that led to the critical Sustainable Development Goals.
Baroness Sugg's appointment comes at a crucial time in the fight against the disease, with the latest World Health Organisation's World Malaria Report highlighting new figures showing a staggering 627,000 lives lost to malaria in 2020, the highest number in nearly a decade. The report also revealed that thousands more children than previously thought are dying of this preventable and treatable disease.
This Autumn marks the seventh replenishment of the Global Fund to Fight AIDS, TB and Malaria - one of the most important institutions battling against malaria - where it is hoped that US$18 billion will be raised to fight the three diseases. A successful replenishment would save 20 million lives, cut the malaria death rate by 64 per cent, and build a healthier, more equitable world, making the UK's financial commitment to the Fund more critical than ever.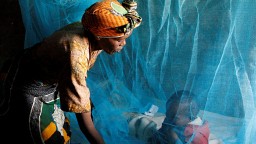 The Kigali Summit on Malaria and NTDs is also taking place this June, alongside the Commonwealth Heads of Government Meeting, providing a major opportunity to ensure that reducing malaria is prioritised by leaders in a post-COVID world, and hold them accountable to the malaria commitments made at the London Malaria Summit 2018, including the promise to halve malaria across the Commonwealth by 2023.