You are here:
Major partners - old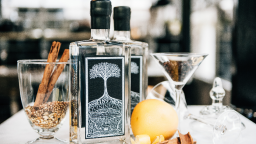 1897 Quinine Gin
1897 Quinine Gin partners with us to help achieve a malaria free world. By donating at least £5 from the sale of every bottle (RRP £39.95) – that's half of the producer's profits – they are helping support our lifesaving work.
Their story is rooted in the origins of the malaria fight. It shares its birthday - August 20th - with World Mosquito Day, a day celebrating the occasion British Doctor Ronald Ross discovered that mosquitoes transmit malaria - one of the world's deadliest diseases.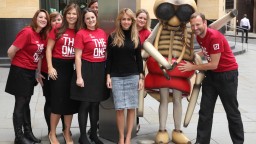 Deutsche Bank
We were delighted to be voted as one of Deutsche Bank's Charities of the Year. Employees across the organisation joined the fight against this disease, which takes the life of a child every two minutes and harms the future of many more.
Their staff of over 3,600 employees raised over £800,000 to help end malaria deaths and ensure a future for young people in Africa.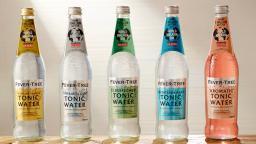 Fever-Tree
Fever-Tree, the pioneering natural premium mixer brand, and Malaria No More UK, have been working together since 2013. Many of the communities where Fever-Tree sources its ingredients experience the devastating effects of malaria. To date, Fever-Tree have raised vital funds and awareness to help make malaria no more through cause-related marketing campaigns, including an award-winning social media campaign, teaming up with spirit and on-trade partners, events and match-funding appeals.  Fever-Tree further extended our partnership in 2019, committing £1 million over the next three years to help bring a quicker end to malaria.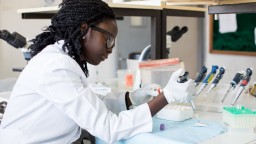 GSK
GSK's legacy fighting malaria stretches back more than a century and today it remains a Global Health priority for the business to confront the disease through its science – researching and developing medicines and vaccines that have the potential to make major contributions to tackling the disease.
We've been working with GSK since our launch in 2009, partnering on a range of advocacy, communications and fundraising initiatives with one goal in mind - fighting malaria. Recently these include GSK being a key partner for the Malaria Summit London, work that resulted in major commitments to tackle the disease, and since 2018 we have benefitted from expertise offered through GSK's PULSE volunteering programme. We are also proud to be grantees of and active members within GSK and Comic Relief's partnership, which focused on working with communities in order to strengthen local and national health systems and improve their ability to combat malaria.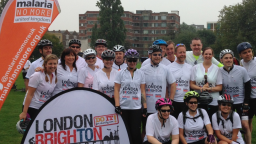 Rentokil Initial
Malaria No More UK and Rentokil Initial have been working together since 2011 when we formed a strong relationship based on the shared objective of tackling the ultimate pest - malaria. Since that time Rentokil Initial staff have been united in their efforts to support us raising over £200,000 to help end malaria. CEO Andy Ransom says: "Our vision is to protect people and enhance lives, which has great synergy with Malaria No More UK's cause. We are proud that our business and colleagues are helping contribute to the outstanding goal of ending malaria deaths for good."